Here's the Problem Your Business Is Facing…
Referrals are great, but hard to depend on if you can't make them predictable
You need to understand that good customer service doesn't always equate to referrals
Ever Wish You Had a Solid Strategy for Getting Referrals?
It's clear that trust and proper communication are critical to the success of any business. It's all about building trusting relationships.
Once you've done this, your current customers will find their anxieties and concerns are eliminated or greatly reduced. They'll find it easier to make decisions about services you offer.
Just as importantly, these customers will feel far more confident referring their friends and neighbors to you.
Unfortunately, referrals don't just happen automatically because you've provided excellent service in a warm and friendly atmosphere. Without a proven process in place that generates referrals, you will miss out on a steady stream of new customers.
Not having a good referral strategy will mean your customers' friends and family never even hear about your business, and end up going somewhere else for help.
We Can Help Build an Automated System For Getting More Referrals
Tired of Leaving Your Success Up to Chance?
83% of satisfied customers are willing to refer products and service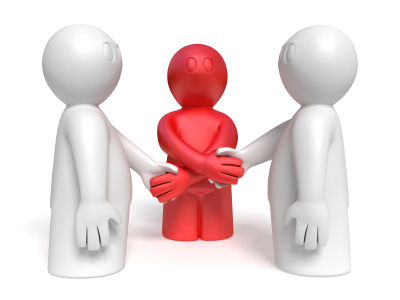 Word-of-Mouth Systems leave your business growth up to chance while a Referral System is predictable, consistent, and repeatable. You simply can't leave it up to your customers to refer you no matter how good your service is or how much you believe your customers love you.
What is a Referral System? It's a methodical process that captures qualified prospects through your association with people. In order to proactively drive referrals, it's key to design a repeatable system that captures the referral when your customers are thrilled.
Imagine having an automated system in place that generates referrals 24/7 on autopilot.
We Can Help Implement Your Referral Machine