Here's the Problem Your Business Is Facing…
As a business, it's far more cost effective to
sell more services to current & past customers
Are You Wishing You Had an Easy Way to Stay on the Forefront of Your Customers Minds?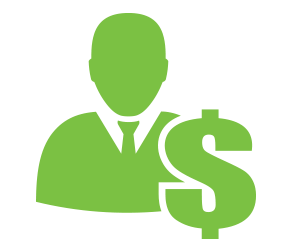 If you're not bonding with your customers and prospects and nurturing those leads, they'll go to someone who does. Studies show that most customers leave businesses because they feel unappreciated – not because they had a bad experience.
Many businesses are missing one of the most important aspects of profitable communications – following up
with your customers! It's such a simple concept and yet overlooked by many business owners.
Why? Because most owners just haven't grasped the importance of this process. In fact, many owners are leaving up to 80% of additional business on the table because they don't see how critical it is to keep in periodic contact with customers.
Market research shows that it takes multiple contacts to gain customer trust and loyalty – critical to any business.
Not having an easy way to stay in touch with existing and prospective customers means losing thousands of customer dollars year after year.
We Can Help Create Multiple Systems That Generate More Sales
Would a System For Bringing Back Past Customers
Who Have Fallen By the Wayside Help?
Do you want your customers back?
You remember them, right? They're the ones you spent a load of time and money on to get them to buy from you, and now they're gone — not buying any more.
Your customer database is a goldmine of opportunity that should never be overlooked. Imagine having a very specific marketing campaign that you send to all of your contacts to find the ones that are best qualified to buy your service right now. The system sifts, sorts and filters your leads and literally shows you who you should call right now!
Remember, these are people who know you and have already purchased from you in the past.  That means, with the right sequence of messages delivered at little to no cost, you can have more sales boosting your bottom line in very little time.
Stop letting your past customers fall by the wayside, leaving them to go to your competitor instead.
We Can Help Implement a Strategy For Reactivating Past Customers